** January 2015**

Kevin van der Perren stoomt Amber en Marthe klaar voor de top
(Kevin van der Perren prepares Amber and Marthe for the top - video in Flemish) :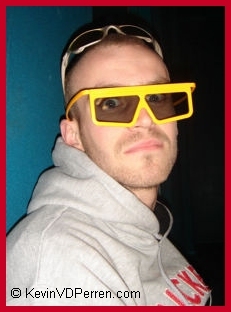 ** April 2014**
April 26, and we are in Magical waters... One show has been, 2 to go, and it is as awesome as ever...even more so!
If you like Kevin, Jenna, any of the other skaters, skating, or just a good show, you don't wanna miss out on this!

To enjoy some of the pics of the show click here and more of the dress rehearsals and the school show click here.
Also keep an eye on Absolute Skating's Facebook, for timeline photos (several posted already)
April 22, Soon the magic is going to happen. The new Ice Fantillusion shows are around the corner. Friday, Saturday and Sunday (25-27 April) the ice rink in Liedekerke, Belgium will be captivated by "Ice Fantillusion 2014: Magical".

Let Kevin and Jenna take you into the world of dreams. A young girl falls asleep and magically everything comes to live. From pirateships to mermaids, to a street carnival and a dance. But then oh no, it turns into a nightmare. Insects, witches, curses and a fire spitting dragon!! But no worries, her knight in shining armor will rescue her for certain.......right?
Come to find out and experience the magic!
Check out the Ice Fantillusion section here, or go to the website to find out how to get tickets, cast info, and more!
** December 2013**
December 15, It is December, which means that Kevin's schedule is mayhem. There are a lot of temporary (Christmas) icerinks in Belgium, with festive openings, by often either Kevin, or the show team of Ice Fantillusion.
Like in Halle - link to coverage + photos*
Ice Fantillusion Wintertour - show 15.12.2013 - photos
Would you like to visit such a "mini- show"? Then go to Ninove on the 28th!*
But even better, go to the 2014 full edition, Magical, in April. Check out the official site for more information!
In other news, Kevin joined the board of the Belgian Olympic Committee and he recently opened a "Sochi house" in Liederkerke. Want to know more about that? Check here.*
* Pages in Dutch, not English.
** September 2013**
Sept 23, The album of Jungle has now been published, check it out here. Also we received news that there will be a new edition of Ice Fantillusion in 2014. YAY! More info follows later.
** July 2013**
July 26, "Heroes in the Jungle", the article on Absolute Skating combines reliving of the show with impressions of the shows, backstage happenings and interviews with both Kevin and Jenna illustrated by photos of the shows. Don't miss all three parts!
** April 2013**
April 9, More material surrounding "Jungle". On Facebook you can find a short dress rehearsal pic story as well as after the show posing pics part 1 and part 2.

And on Youtube the videos linked below:

Jenna McCorkell, Kevin Van Der Perren "Strangers like me"

Jennifer Stone, David Richardson & Ensemble "I just can't wait to be king"

Swinging homecoming of the Chief - Kevin Van Der Perren & fellow Indians

Marthe Demeyer & Amber de Maesschalck - Jungle Rythm
April 1, Unfortunately the shows have already come to an end. They were amazing, and on Absolute Skating we already published a sneak peek, enjoy that here! And Nieuwsblad.be posted a photospecial as well. Click!
** March 2013**
March 27, With the new shows coming up, we thought it would be nice to look back at last year's show, at which we really had a blast, just like we were promised. So check out the article "Sewing, glueing and celebrating –– behind the scenes of Kevin's & Jenna's shows" on Absolute Skating here.

March 7, March 29-31 the sixth edition of the Ice Fantillusion shows will take place in Liederkerke.
The Ice Fantillusion ensemble, Kevin and Jenna, accompanied by Kaat van Daele, Jelle Butzen, David Richardson and Alex Wilde will go on adventure reliving the stories of Mowgli, Tarzan, Simba and Pocahontas. In other words.. enter the JUNGLE!

Kevin explains: "Very nice to this concept is that everything is totally different, Junglebook is very jazzy, Pocahontas is more classical. Lion King is just Lion King and Tarzan modern. So that means four times a very different direction in the choreographies."
We are sure to be treated to a very variated show.
"We want to try to do a lot of new things, like working with formations. For that goal we put the two oldest groups of kids together so there is now one large group of 25. Makes it very different and more interesting than just 10."
Next to the skaters, there will be 2 special guest stars. First of all, Charissa van Dipten, Kevin's partner from the Belgian Strictly Come Dancing show will be there, to perform a freestyle with Kevin. Another treat will be Linda Mertens from Milk Inc singing.
Make sure to not miss out on these treats, come visit the shows and let yourself be surprised and amazed! For more info and tickets, check out the actualised Ice Fantillusion website (Flemish) or the Ice Fantillusion page here.
** January 2013**
January 12, And the winner is.......... KEVIN!
Yup, he and Charissa danced themselves to the gold of "Sterren op de Dansvloer". Congratulations Kevin!
See how a nervous and then emotional Kevin receives the result here. (Video in Flemish)
Did you want to see these winning dances??
The first dance the couples picked themselves. For Charissa and Kevin this was the Quickstep on "Rolling in the Deep" by Adele. Second dance was the judges choice, the Paso Doble on Bon Jovi's "It's my Life". Last but not least, the freestyle, where they could pull out all the stops. The flames were handed a bit late, and the judges were surprised at how calm he stayed and kept dancing. His reply? "I am used to that, nothing goes as planned for me". Well... he sure didn't plan to win, so sometimes that is a good thing. ;)
January 4, In the semi finals the assignments were an English Waltz and an Argentine Tango. The Tango was critisized for not being real technical, but nevertheless a great show, they managed to set the mood, which is quite a hard feat with the Argentine Tango. The Waltz was deemed nice and soft. As a nice closing they did a fun group-choreo in which Kevin got the highest score.
Next week it is time for the finale, and Kevin will be there!
** December 2012**
December 23, The next episode of "Sterren op de Dansvloer" has passed, Kevin and Charissa performed a Rumba to "A whole new world". Click here to watch. And don't forget to check back for the next dance!
December 16, Us figure skating fans remember Kevin skating to Tango de Roxanne very well, so it is an extra treat to see him dancing to it. Like every week, here is the link to the dance. And extra this time, the extended version with the preparation (training + motivation) beforehand and the marks afterwards. Also check out this fun photo with judge Euvgenia Parakhina.
Next Friday, next dance!
December 7, Kevin and Charissa Samba'd themselves into next week! Watch those amazing lifts and loose hips here!
December 1, Kevin and Charissa's assignment this week was the Slow Fox and they chose to dance to music of Toy Story. For Kevin as avid Disney fan an excellent choice. After the dance he had to show judge Evgenia a triple (or quad as she said the second time) toeloop. Which he did, naturally.
To watch that, plus the dance, click here. He received good marks and can continue dancing.
**November 2012**
November 24, Sterren op de Dansvloer update, week 3's assignment was the Paso Doble, which Kevin executed with a lot of fire and passion, and got praised by the judges. You can watch it here. And onwards he goes to next week!

November 17, Week 2 of Sterren op de Dansvloer has passed, the new assignment was Quick Step, with which he continued on to next week. Watch Kevin+Charissa's dance here.
You can also see Kevin having a lot of fun with a group-Mambo here.
November 10, Kevin has currently a lot of things going on, of which we hope to update you soon. But this goodie we couldn't keep from you. He is participating in the Belgian version of Strictly Come Dancing, "Sterren op de Dansvloer" and tonight was the first show. Watch his Cha Cha Cha - dressed in a PINK blouse - here: http://vtm.be/sterren-op-de-dansvloer/de-cha-cha-cha-van-kevin-van-der-perren
**May 2012**
May 4, First of all, Kevin will be live on tv this Saturday morning, in the tv show: "Ketnet Kingsize" (Belgian national TV, channel 2)
Do not miss it!
Last weekend the Celebrations shows were a huge success. We did not predicted a word wrong about calling them absolutely awesome. Check for yourself in the photographic evidence that we published on Absolute Skating:
A sneak preview into Ice Fantillusion's Celebrations
Of course more photos of the Friday-Saturday-Sunday shows will be published later.

On Facebook there are also snapshots of after the show, part 1 & part 2.

News articles have been published about the show as well:
LIEDEKERKE – UNIEKE IJSSHOW VAN KEVIN VAN DER PERREN
LIEDEKERKE – Unieke ijsshow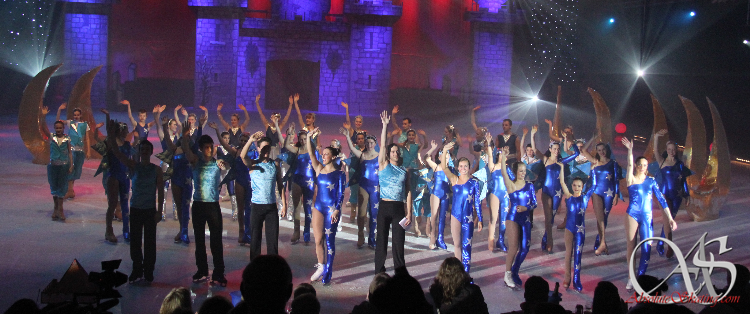 **April 2012**
18 April, First of all, next week (27-29 April) the Ice Fantillusion shows will take place in Liedekerke Belgium. Make sure not to miss them, they are usually already absolutely awesome! But this year, it is the 5th edition so that calls for a celebration! Appropriately called Celebrations, the show will take you on a tour through our favorite holidays. From dark Halloween, sparkling Christmas, the New Years countdown to the romance of Valentines day, crazy Carnival and the ultimate vacation-feeling of summer. All happening on the ice!
For more information, check out the newly redesigned website on www.icefantillusion.com!! (in Dutch)
Surrounding this, and Kevins goodbye to the competitive skating world, there have been quite some publications:
Kevin van der Perren: "I always hoped that my last skate would be like this" By Titanilla Bod
Candid van der Perren gets nostalgic in last skate By Jean-Christophe Berlot
"Ice Fantillusion", unieke ijsshow in LIEDEKERKE
Icefantillusion brengt ijsspektakel naar Liedekerke door TIJL GEYSSENS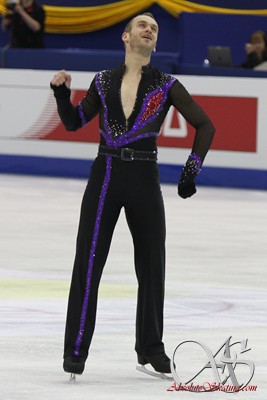 3 April, We thought it would be nice to share part of Titanilla's report on Absolute Skating of the last competition day with you:
The way to end a career
A standing ovation. That's what Kevin van der Perren received after the very last program of his long career. He was in Nice already in 2000 ("this makes me feel very old," he noted). That time he didn't make it to the short program from the qualification. Twelve years later he delivered a perfect performance in the long program, made the crowd and himself ecstatic and ended his career on a high note.
Placement or scores are not important in this case. The important thing is the satisfaction and the euphoria a skater feels if he does his very best. Skating to legendary music, the Man in the Iron Mask soundtrack, Kevin fought from the very beginning till the very end. He landed a quad toeloop. A triple Axel. A triple Lutz. A triple flip. A triple Salchow- triple toeloop- triple toeloop combination. A triple flip, double Axel sequence. A triple loop- double toeloop combination, and a double Axel. And when the music stopped, the crowd rose to its feet to applaud this unforgettable performance.
That's the way to end a career.
We couldn't agree more. Read the rest on the men and ladies finales here.
1 April, Yesterday our hopes and wishes of the day before came true. Kevin skated a blinder of a program with all planned technical content succesfully executed. Including the quad, triple Axel, and his trademark 3-3-3 combination. Cheering and roaring more with every jump could be heard throughout the arena.

It was absolutely awesome, and the entire audience jumped to their feet to give him a standing ovation at the end of the skate. One could feel the excitement building throughout the program.

Before leaving the competition ice, he waved one more time to the appreciating crowd.
Receiving 147,66 points, he topped his season best, and had the 10th best free skate of the afternoon. This made that he could move up 3 spots in the final standings to a 15th place.

This was a program to be proud of and a very nice farewell gift to the audience. Merci Kevin, greetings from Nice.
**March 2012**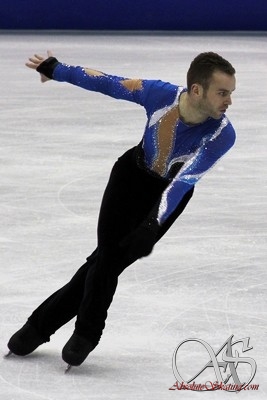 30 March, The short program today unfortunatly didn't go as Kevin hoped and planned. He tripled the intended quad in the combination, and did a double Axel.
"I wasn't ready to do the quad in the short program. I didn't practice it for the last three months, so I wasn't ready to do it in the short. It was a stupid thing to aim for it," Kevin noted with self-criticism.
Well, at least we can say he tried. He is now in the 18th spot, and will start tomorrow as 8th in the list of the men. We hope he is able to let it all go tomorrow and just enjoy himself on the ice, for his last competition skate. Go Kevin!
***
Spring and summer is coming up for the most of us, which means that this figure skating season is almost at it's end. This week the highlight of the season is taking place in Nice, France: the World Championships!
As we all know, Europeans was supposed to be Kevins last competition, but due to his wrist injury he couldn't finish it. This would have been a very sad end to his career. But the Belgian federation gave him the chance to compete at these World Championships. Still wearing a brace for safety, this means Kevin will be starting at the short program section of the event.
The men are competing at the end of the event this year, which means that Kevin won't skate in competition until Friday, when the best men of the world will take the ice for the short program. The short program will take place from 12.30 to 17.00 CET.
On Saturday afternoon we will see who will be crowned world champion this year. This event will start at 12.55 and it will end again at 17.
The schedule of events, result details and protocols can be found on the ISU website. The event website can be found here.
**February 2012**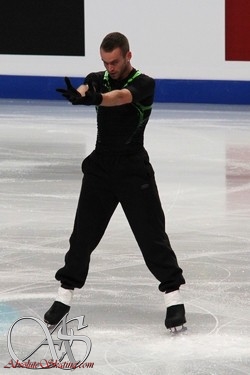 Feb 1, At his homecoming from Sheffield, Kevin had his wrist looked after and it turned out not to be broken after all. He strained one of the ligaments in the wrist.

He opted not to have it put into a cast for 5 weeks, but for a brace, so he can keep training. This way he hopes to be ready for the World Championships in Nice after all.
We will keep you updated.
**January 2012**
28 Jan, Today was the Free Program in the Men's event of the Europeans. Kevin was in 7th place after the short program, but unfortunately he fell during a practice and broke his wrist. Sadly this meant we he had to withdraw. More news/details will follow later.
We're so sorry Kevin, and wish you a speedy recovery.

****
This week it is time for the European Championships 2012, this time in Sheffield, UK! The short program will be on Thursday and the free program on Saturday.
Kevin has been in good shape up untill now, but now in the past week(s) he has been experiencing some back ache, which required daily phsychotherapy. We hope it is not too bad and wish him lots of strength and good luck!
Kevin will skate in the short program on Thursday at 13.00 local time (14.00 CET) and the long program will start at 11.55 (12.55 CET). A full schedule of all the events and the results can be found on the ISU results page.
The official website for the event is: www.europeans2012.co.uk.
**November 2011**
30 Nov, This weekend Kevin won his 10th and last Belgian nationals, in Deurne close to Antwerp. In the SP he completed a quad in combination a his triple Axel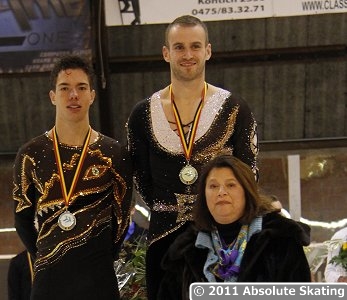 and Lutz, two 4level spins and a 3level stepsequence. This earning him 76.54 points.
In his very passionately skated Free, he again did a Quad and triple Axel, and adding his trademark 3-3-3 in the second half of the program as well. Combined with all other elements this got him 138.48 points and with a total of 215.02 he stayed well in first position ahead of countryman Jorik Hendrickx.

It was an emotional skate for Kevin and at the end of his program he was visibly moved:
"I didn't really expect that, having skated Belgian nationals so many times, but realising in that moment it was my last competition in Belgium, I had to swallow a bit. That having said, I enjoyed skating in Deurne, the athmosphere during the Free was great and even though I wasn't able to do 2 quads in my free, I did execute them cleanly in warmp-up, so I did show I am able to do them!" laughs Kevin.

Nerves usually affect him a bit more in his own country, feeling pressure to show all he's capable of, but he managed quite well. And it wasn't just himself competing, but also his pupils, of which 4 won their disciplines.

Check out this video about the whole day (in Flemish).

No time to relax after the competition though, Kevin had a training for Ice Fantillusion the next morning.

On Dec 15 there will be an ice-rink opening in Halle, where the Ice Fantillusion show team will give a demonstration.
On Dec 17, in Liederkerke you can visit a demo of approximately 60 mins. This is aimed to be a fundraiser for the big shows, to be held in April. So if you want to have a little pre-taste of the shows, go and see! It only costs 7 euro!
Having witnessed the training on Sunday morning, we can tell you it is worth it. (for tickets, mail: Marleen Degols)
We've updated the schedule with these data and more.
Last but not least, we had a small exchange with Lorna Brown, who is Kevins choreographer this season:
"I am hoping to work with Kevin again before Europeans and would love to be there if I can. I am really hoping he will win or medal again as he is a great skater and has great energy and expression. He skates like a man and has the most powerful jumps in the world"

**October 2011**
30 Oct, This is the week of Skate Canada, only a short week after completing Skate America. Yesterday the men skated their short program. Kevin unfortunately doubled his intended triple Axel and that landed him in 8th place. Today it was free program time. After a very promising start with a beautiful quad toeloop things didn't go that well for Kevin which makes that he stayed in 8th place overall.
In other and more fun news, the the ticketsale for the Ice Fantillusion shows has started! Already in his 5th edition, it promises to be a great show! Get your information here: www.icefantillusion.com
Soon there will be more details available.

About a week ago, Kevin gave an interview to Icenetwork. You can read that here: Rink Notes: Van der Perren a retiring sort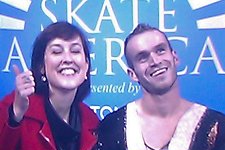 22 Oct, The free program has just been concluded and Kevin won the silver medal. With a clean quad, his trademark 3-3-3 combination and much more content, he won the free program!
With the lead Michal Brezina had in the short program, he stayed overall in first place, making Kevin second. Congrats!
22 Oct, Yesterday Kevin skated his short program at Skate America. With jumpwise a gorgeous triple Axel, 3flip-3toe and a 3 loop, spinwise one 3 level spin & two 4 level spins and a 3 level stepsequence he earned 70.09 points which got him in 4th place.
You can watch his short program here.
In a few hours he will be skating the free program. Good luck Kevin!
**September 2011**
4 Oct, Last weekend, Kevin competed at the Ondrej Nepala Memorial in Bratislava and received with a 3th spot in the short program and a second spot in the free a total of 211.08 points and the silver medal.

In his free he (amongst other jumps) landed a quad, a triple axel and his trademark 3-3-3 combination (wow!)
His SP music is Quidam (from "Cirque du Soleil") and his FP Man in the Iron mask.

Watch the performances: SP here, and his FP here.
Nice start of the season Kevin!
Now it is onward to Skate America and Skate Canada.

**April 2011**
28 April, Kevin skated his long program in Moscow and received 128.76 points. This together with the short program gave him a total of 197.10 and he ended in 17th spot.
27 April, A few hours ago, Kevin skated his short program at the postponed and relocated World Championships in Moscow.
He attempted a quad toeloop, but unfortunately took a fall on that element. Triple axel, as well as the 3Flip-3toe combination went well. Combined with level 3 and 4 on his spins and a level 2 stepsquence he earned himself 68.34 points and that put him in a 15th spot.
For you who missed the performance, you can watch it here:
www.sporza.be
You can also find the SP of his countryman Jorik Hendrickx there. He got to 22th place and will join Kevin skating the long program tomorrow.
Good luck!
**March 2011**
Kevin was scheduled to skate in the Worlds Championships in Tokyo which have been postponed until further notice, due to the disasters that have taken place in Japan. A personal message from Kevin:
"Of course it is a shame that the World Championships have been cancelled. For me personally since I was in top shape and skating programs with 4toe as well as 4sal in them. In comparison to what the Japanese people have been through, the cancellation is only trifle and we all have to respect that.
I hope the country will recover soon. I wish all stricken families a lot of strength in these difficult times."
**January 2011**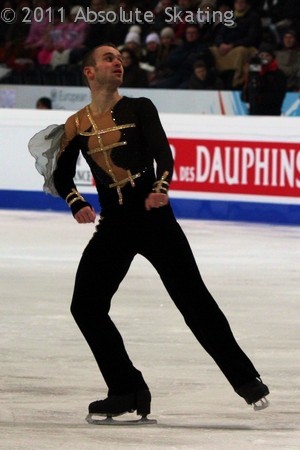 January 30, Kevin skated clean yesterday. His program included the quad and the triple axel and created a real buzz in the audience. He finished fourth and with that he reached his goal of becoming top 5.

"After the short program I was even thinking that a medal could be possible because I missed the third position about 0,15 points."

He revealed that the fans can look forward to something unusual at the gala:

" This year I have a very special show-program for the exhibition: I developed a special glove for real fire."

Teammates Jorik and Ira did a fantastic job as well, ending respectively in 16th and 7th spot.
Congratulations Belgium!!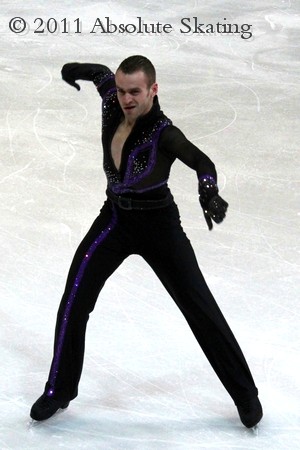 ***

January 28, Yesterday, in the short program, Kevin skated a blast; he opened his program with a huge quadruple toe - triple toe combination that was followed by two further triples.
That made his face light up and he seemed to put all the more energy into the program, which resulted in an enthusiastic reaction in the audience and in the third best technical score of the afternoon for Kevin! Overall he is in 4th place now.
The free program, the finale, will be Saturday. Good luck Kevin!
****
Kevin will be competing in the European Championships, taking place January 24-31 in Bern, Switzerland.
Jenna will of course be accompanying him, competing for Great Britain, as well as for the second time, Belgian teammate Jorik Hendrickx and debuting at her first European Championships, Ira Vannut.

We wish all of you the best of luck!

Check out the official site here: http://www.euroskate2011.com
Photos below were taken at the Ice Fantillusion shows 2010: Fantasy.
Next shows will not take place in May, but 2,3,4 December 2011.
Do not miss out on them!